Canada deploys military in BC to tackle wildfires amid firefighter shortage
Share - WeChat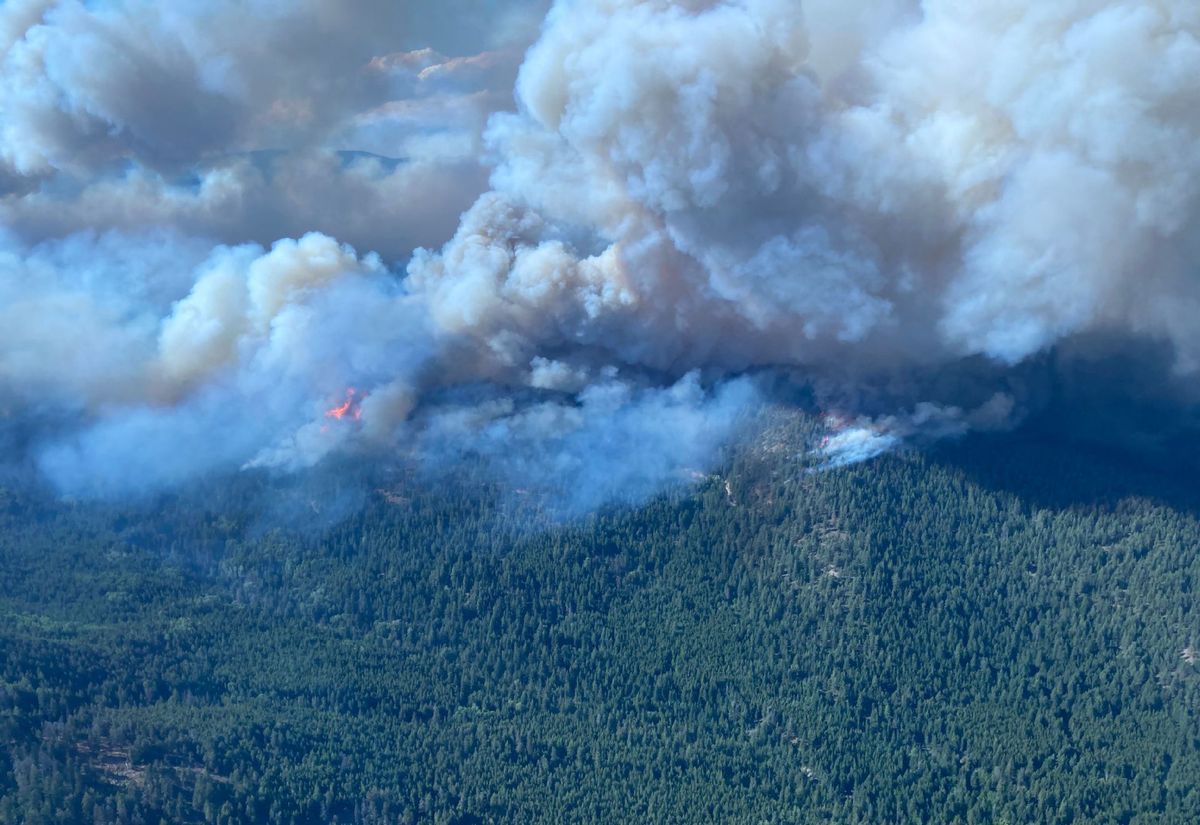 OTTAWA - Canada is sending the military to tackle the record-breaking wildfires in its British Columbia (BC) province, Canadian Prime Minister Justin Trudeau said Sunday, as local firefighting personnel and resources drained.
At BC's request, the federal government is deploying Canadian Armed Forces assets and providing resources to help with evacuations, staging and other logistical tasks, Trudeau said on social media.
On Saturday, BC's Premier David Eby declared a provincial state of emergency and banned non-essential travel to areas affected by wildfires to ensure accommodations for evacuations. Restricted communities include Kelowna, Kamloops, Oliver, Osoyoos, Penticton and Vernon.
Eby added that there were some 35,000 people on evacuation orders across the province and another 30,000 on evacuation alert.
Government officials have urged residents in evacuation order zones to leave immediately and prevent firefighters from dying while trying to save them.
Fire tourists and drone fliers that may impede firefighting are warned to stay away from the fire-affected zones, BC's Minister of Forests Bruce Ralston said at a press conference on Friday.
Ralston also asked people to stay clear of lakes which water bombers are using to refill water to douse fires.
Some 3,400 workers are involved in firefighting in BC, Reuters reported on Sunday.
Firefighting in Canada this summer has drained local resources. Currently, 680 international firefighters are aiding Canada, said Marieke de Roos, spokesperson for the Canadian Interagency Forest Fire Centre (CIFFC), which manages the country's flow of interprovincial and foreign fire personnel.
Amid a provincial state of emergency since Aug 16, the Northwest Territories government has requested dozens of firefighters to battle some of the 236 active wildfires in the region alongside the 65 South African firefighters and 120 Canadian soldiers deployed there now.
The BC Wildfire Service said it has been requesting more personnel, partially to replace the nearly 200 American and Australian firefighters who left the province over the past week because of deteriorating wildfires in their own nations, Canadian media reported.
Public debates have emerged around whether Canada needs a national firefighting force.
Mike Flannigan, a wildfire expert at Thompson Rivers University in Kamloops, BC, was quoted as saying by CBC News that a national firefighting force will allow a more preemptive approach, more sustainable than using the military every year.
CBC News added that federal officials have denied discussion about a dedicated national force, as they reiterated that provinces and territories bear the primary responsibility in case of wildfires.
Latest data from the CIFFC showed about 141,000 square km of land have been scorched nationwide, with smoke shadowing the US East Coast. As of Sunday, there were 1,037 active forest fires around Canada, 379 of which were in BC.